Relief Updates as of 12:38am local time on 4/20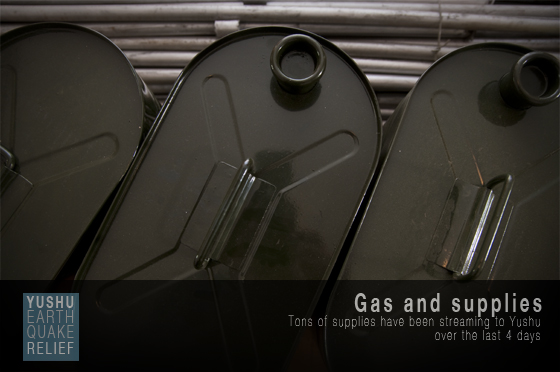 Team 3 arrived in the Yushu area at approximately 10:30 PM on Sunday. They spent the night on the outskirts of town about a mile from our medical camp, then rendezvoused with the larger team early this morning. In addition to the supplies that they brought, another truck carrying medicines for our group also delivered six boxes this morning. There are many children coming through the camp with their parents, and often several just milling about, so some toys and distractions for the kids were also among the packages sent.
While the medical team in Yushu continued to see patients throughout the day, our team in Xining was purchasing 7 to 10 days worth of medications, medical supplies, food, and water for the camp. These were loaded onto a truck along with two high-capacity water purification systems, two generators, and three large medical tents. Team 4 (consisting of two water experts, two drivers, and one cook for the camp) departed with the supplies in the late afternoon and should arrive in Yushu tomorrow mid-day.